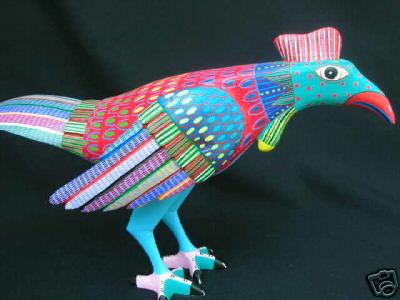 Happy (Lunar) New Year!! Year of the Rooster !
(~The Green Wooden Rooster, as some refer to it) (I found this one on ebay, nice! this one is actually more turquoise and sparkly than green, but theres some green in them feathers... )
the seller writes:
"This is an "Oaxacan" carved ROOSTER size: 13" length x 7" in heigth x 5.5" in width."
"it was created by the world famous artist Enrique Ramirez of Arrazola, a pueblo located in the Central Valley of Oaxaca; Mexico .."
i like it, especially with the blue and purple air jordans on.